Oklahoma City Special Education Law Attorneys
Advocating for Special Education Students, Parents, and Educators
At Mazaheri Law Firm, we understand how challenging special education law can be and how complex obtaining assessments and protecting your child's rights to attend school can be. Our team brings our expertise in federal and state law to the table when we help families and educators navigate the special education system in Oklahoma City and its surrounding areas.
In the United States, special education means an instruction method designed to address the unique needs and goals of a child with a disability, whether in the classroom, at home, or a medical facility. Federal and state laws require school districts to provide every student with a disability with free appropriate public education (FAPE).
From helping you apply for an Individualized Education Plan (IEP) to educating you on your rights under the Family Educational Rights and Privacy Act (FERPA), our special education law attorneys provide compassionate and current services. Whether we assist you in negotiating with state agencies, or schools, or need to represent you in an administrative hearing, we are dedicated to helping you at every step of the legal process.
Call Mazaheri Law Firm today at (405) 645-6022 or use our online form to schedule an appointment with one of our special education law attorneys in Oklahoma City.
What Is the Individuals with Disabilities Education Act?
The main federal law that governs special education is the Individuals with Disabilities Education Act (IDEA). It mandates all public schools to meet the educational needs of eligible students with disabilities and state regulations must at least include all the protections listed in IDEA. States are free to add other requirements and provide more resources for families and educators involved in special education.
IDEA also serves as the framework for:
The creation and implementation of an Individualized Education Plan (IEP).
The guarantee of free appropriate public education (FAPE)
The availability of FAPE to students with disabilities in the Least Restrictive Environment (LRE)
The National Center for Learning Disabilities (NCLD) offers guides for families to understand how to request assessments, benefits, and other special education resources to support their child's access to education. While it does not replace professional legal advice, their materials offer foundational information about their child's rights.
Under IDEA, every state must have at least one Parent Training and Information Center (PTI) for meetings and other special education resources to help families support their children with a disability and help them receive the education they deserve.
What Are the Oklahoma Laws for Special Education?
The state of Oklahoma offers completed educational opportunities to eligible children with disabilities until they turn 21. The Oklahoma State Department of Education's Special Education Services oversees educational resources and opportunities for children with disabilities, and public schools respect federal and state laws.
To assess whether a child falls under the IDEA category of "child with a disability," the state evaluates whether they meet one or more of the following criteria:
Deafness or other hearing impairment
Blindness or other visual impairment
Speech or language impairment
Orthopedic impairment
Learning disability
Emotional disturbance
Autism
Mental retardation
Traumatic brain injury
Multiple disabilities
Lacking instruction in math or reading, or limited English proficiency are not acceptable criteria by IDEA standards.
Oklahoma's Special Education Services ensure not only compliance with the law, but also supports families and educators to promote FAPE to all students with a disability across the state, including via professional development, financing, and technical assistance.
Are Gifted Programs Under Special Education Law?
IDEA protects intellectually gifted students who are eligible for special education. Federal and state laws mandate that gifted programs do not discriminate against students with disabilities as long as they meet the entry requirements for the specific program. This is important knowledge for parents, so they know when they can legally contest a school decision if they refuse to accept their child into an accelerated class or program on the basis of a qualifying disability under IDEA.
Do FERPA and HIPAA Laws Apply to Special Education?
Confusion between HIPAA and FERPA can easily happen. However, understanding the difference between both federal laws and how they affect your child's education helps you know what rights you, your child, and their school, have when it comes to personal information.
HIPAA protects the privacy of your health information as a patient, and it also protects entities such as healthcare providers. HIPAA does not apply to schools outside of specific situations that require transmitting health information.
Schools must abide by the Family Educational Rights and Privacy Act (FERPA), which protects a student's personal information, including first and last name, physical address, telephone number, and date of birth. FERPA also limits what personal details the school can disclose about their students.
What Are IEP Laws and Regulations?
An Individualized Education Plan serves two purposes which are implementing measurable metrics for your child's school years and special education and associated resources that help them achieve their educational goals. An IEP needs to be in written form and requires reviewing at the beginning of each school year. The school or the parents can request one at any time. An IEP usually considers the general curriculum, extracurricular activities, and non-academic activities. The two latter categories include voluntary classes and clubs that many public schools offer.
The IDEA requires that an IEP addresses the following factors:
Does the child's behavior interfere with their learning and their classmates'?
Is the child's English proficiency limited?
Is the child blind or visually impaired?
Does the child have special communication needs, especially if deaf or hearing impaired?
Will the IEP require assistive technology?
The state of Oklahoma also considers whether the child is deaf or hearing impaired, and what strategies are necessary for the event of specific communication needs.
Work with Special Education Law Attorneys to Protect Your Rights in Oklahoma City
Given the complexity of federal and state special education law, hiring a specialized attorney can play a significant role if you are facing challenges to your child's access to education. At Mazaheri Law Firm, we are committed to helping families get access to free appropriate public education (FAPE).
Schools can also find themselves in difficult places due to tighter budgets and limited resources. We can advise schools on how to properly adhere to IDEA and its associated laws to improve educational opportunities for students with disabilities. No matter your situation, if you are facing a special education legal challenge, our team is here to support you throughout the process and answer any questions you may have.
Are you looking for a trusted special education law attorney in Oklahoma City? Contact Mazaheri Law Firm today at (405) 645-6022 to schedule a consultation!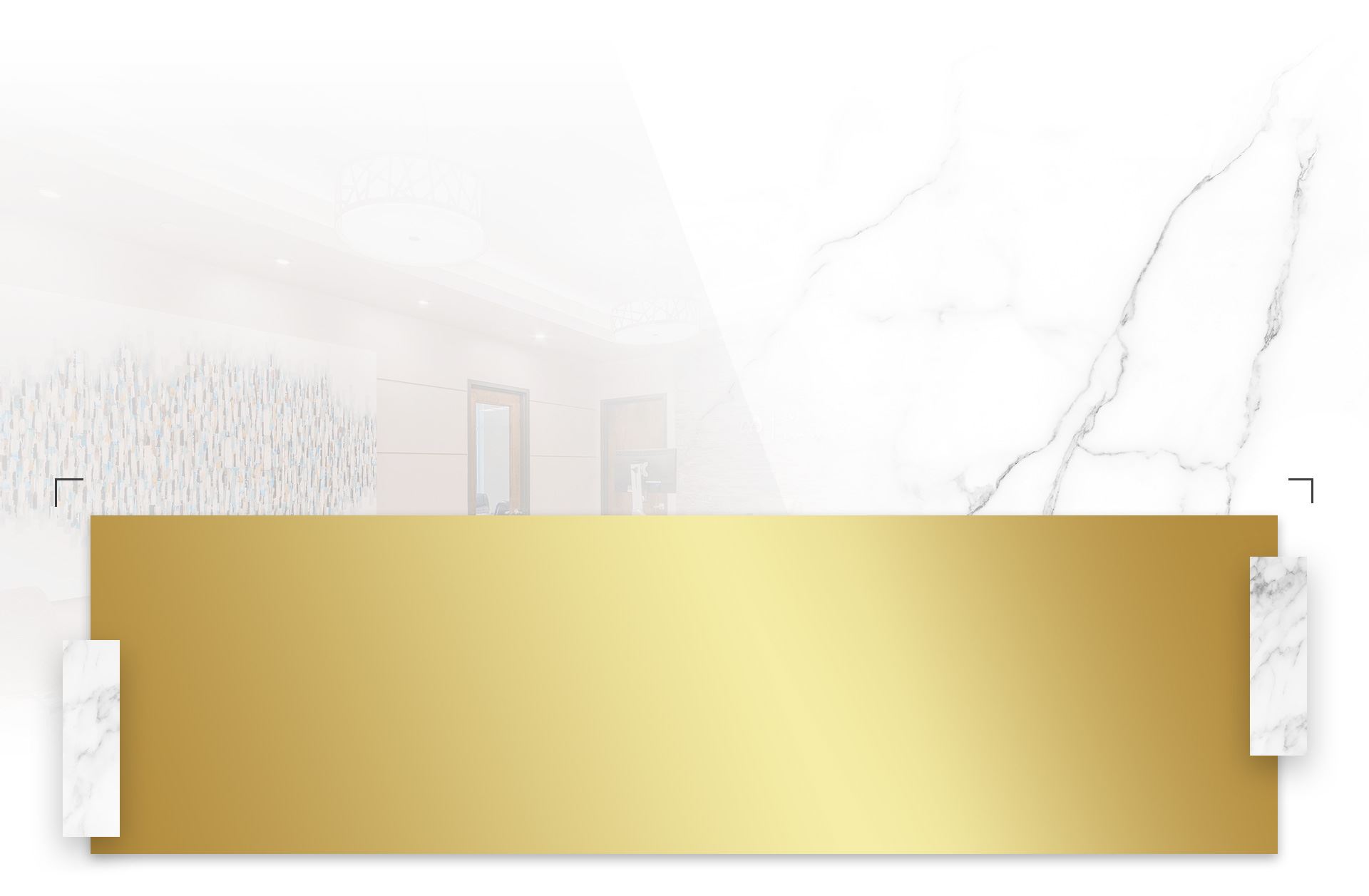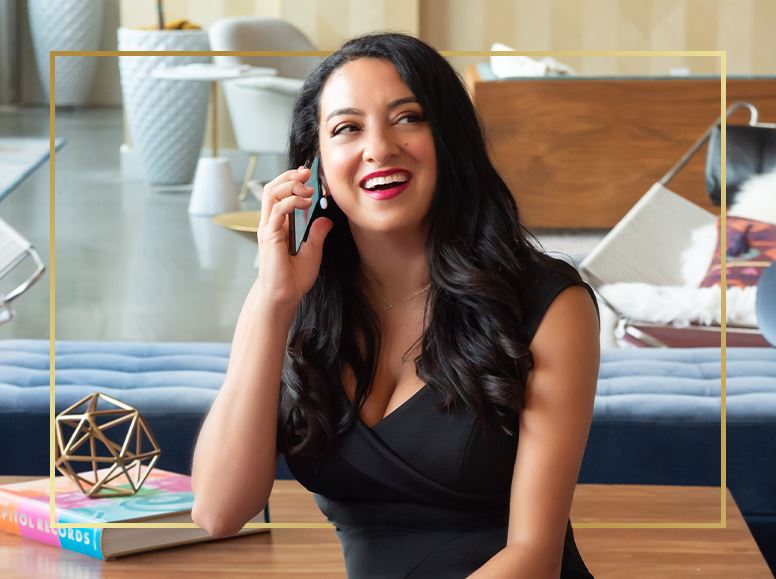 Let Us Advocate for You
Contact us to speak to a friendly team member that is
dedicated to protecting your rights and promoting your interests.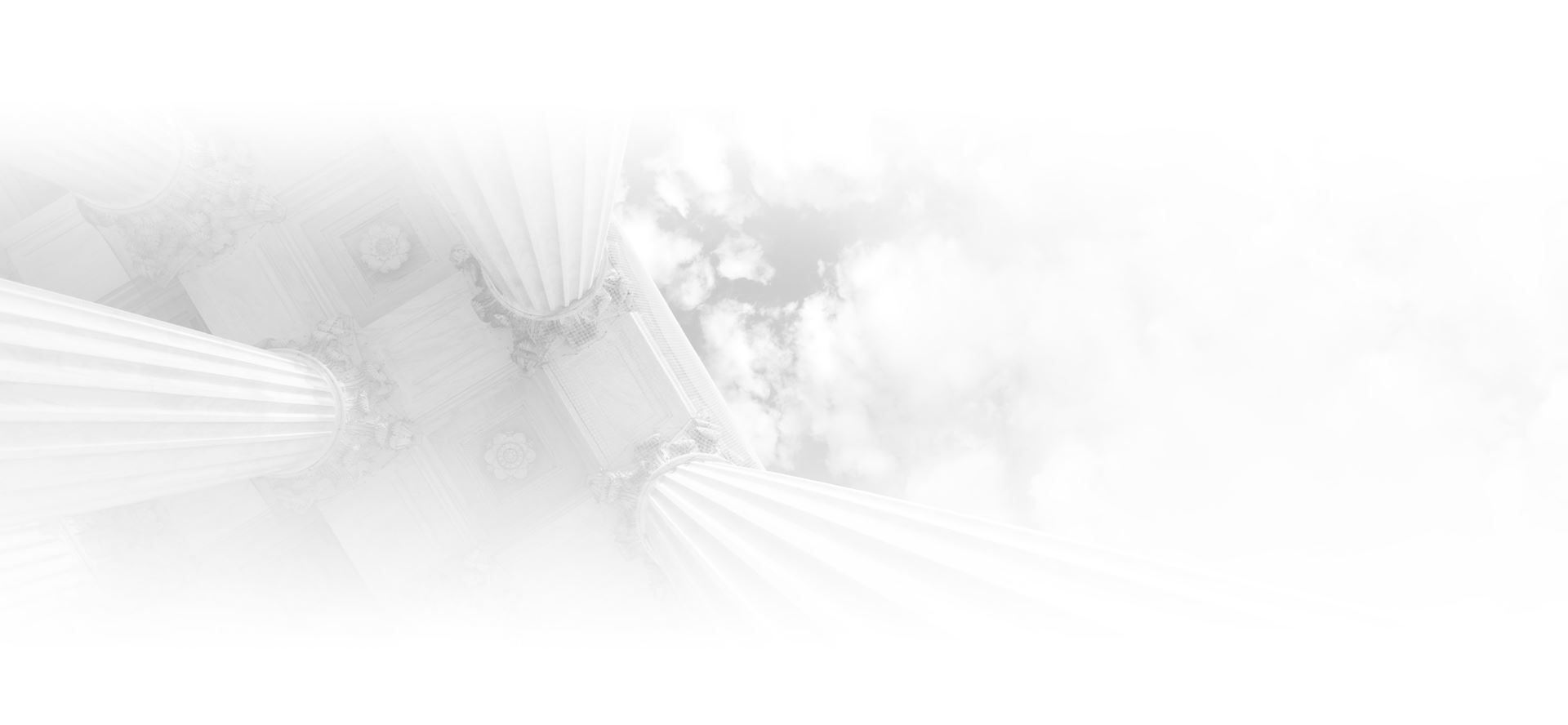 Reviews
What Our Clients Say About Us
★★★★★

"Thorough, compassionate, dedicated and committed!"

- The Bachmans

★★★★★

"I felt very much taken care of in her very capable hands. She is utmost assertive in her communications with the opposing counsels and makes sure that her client gets the best outcome possible."

- Anh T.

★★★★★

"This is a people business, and she was a great person. I will use them again if the need arises."

- Matthew M.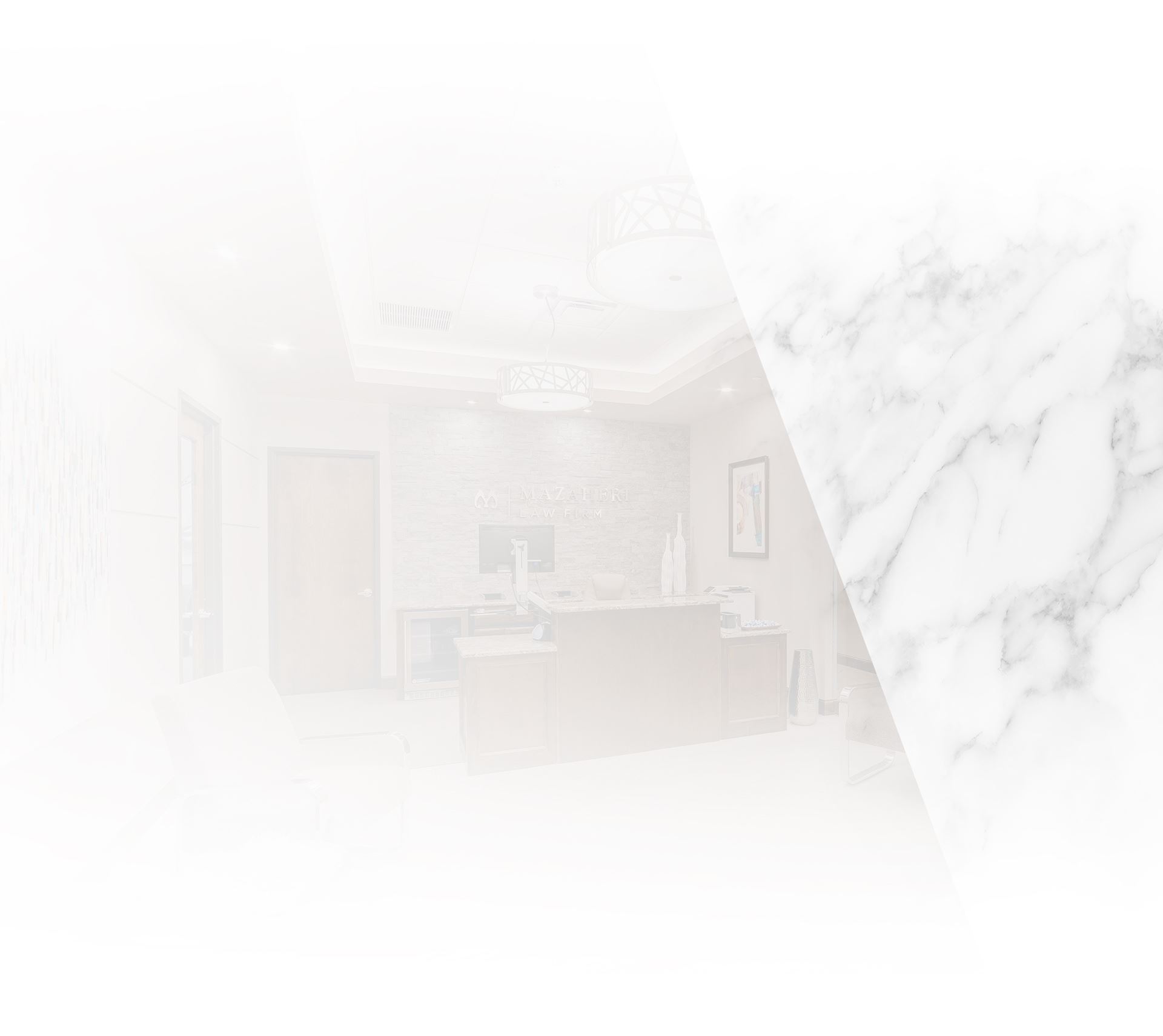 What Sets Us Apart?
Empowering You With Knowledge When it Counts
Value Harmony

Our demeanor toward one another and our clients convey an intentional message of harmony and respect for one another. We pride ourselves on being multi-ethnic, diverse, and multi-lingual. We welcome anyone who needs high-quality legal representation. Our clientele is as diverse as we are. Self-awareness, positive communication, collaboration, and respect are how we engage with each other and creates a healthy work environment. That feeling carries over to our clients' experience with us.

Connect

In a profession often known for impersonal interaction, Mazaheri Law Firm attorneys and staff are genuinely warm, accessible and compassionate. Our clients often come to us at their most vulnerable. Their families may be at stake, their livelihood may be at risk. We don't shy away from their feelings or our own. Clients see us as a pillar of strength in difficult moments.

Level Up

We are eager to work and it shows. We are self-starters. If we can do something, learn something or clarify something, we do it. Our best is our baseline. We work long hours with distressed clients, and we enjoy working in a friendly, productive, re-energizing environment.

Do Right

We do what is right and ethical, always, even when it would be easier not to. That means putting a client's best interest ahead of what they may want to hear. We value being straightforward about their legal needs and our legal opinion. We balance compassion and tough love when we need to.

Lead with Conviction

Mazaheri Law Firm attorneys and staff approach each case powerfully grounded in quiet strength and calm confidence, qualities that are palpably reassuring to their clients. Our lawyers are credible, dependable, professional experts in their fields of practice. We break down cases, distinguish options, and advise our clients based on our experience and the law.

Aim High, Stand Tall

We bring our absolute best to every challenge or opportunity. Our experience and intellect are formidable. We boldly approach each moment as an opportunity to learn and think outside of the box. Finding creative legal ways to attack a problem and identify possible solutions gives us energy and makes us happy to help our clients with confidence. Our attorneys take intelligent risks for the benefit of our clients